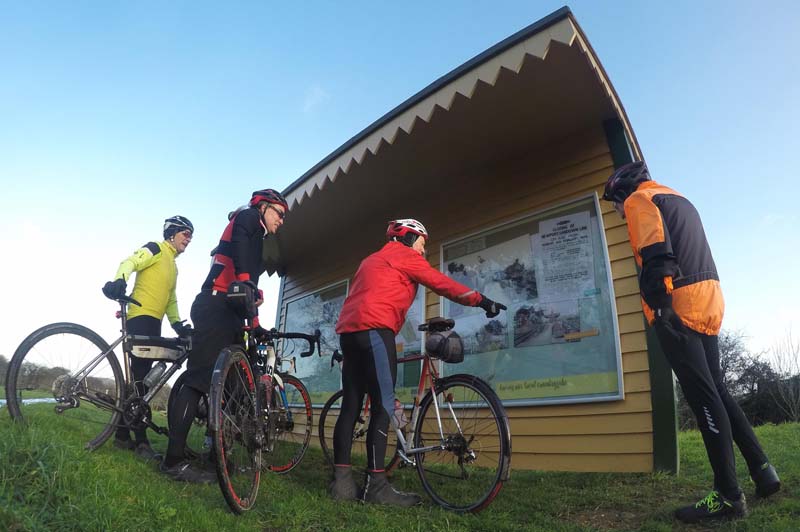 Natural Enterprise Ltd are an environmental charity that manage 30 nature sites on the Island as part of the Gift to Nature project. They range from large country parks to small urban green spaces. There are five Gift to Nature sites along the Red Squirrel Trail: Dodnor Creek LNR, Medina Riverside Park, Pan Mill Meadows, Birchmore Pond and Sandown Community Orchard.
Their aim is to make their open access sites more accessible and fulfilling for all age groups and backgrounds. They want to bring all they open sites up to a minimum standard which would include cycle racks, seats and picnic tables. They have consulted widely on social media and this is what local people have said is needed.
Any donation via PedalAid would go towards the costs of 82 cycle racks, 26 sets and 9 picnic tables. Altogether these are going to cost £10,000.

How it Works
Every kilometre ridden along the PedalAid routes contributes to the distance target of 5,000km and if the target is reached routefifty7 will donate £200. If the target is not reached they get half the amount.
Routefifty7 has over 100 bikes of all types for tourists and locals alike. They offer island-wide delivery and will provide breakdown assistance should cyclists encounter any problems while out on the road. They are based in Shanklin directly on the Red Squirrel Trail.
Start at Routefifty7 for a leisurely cycle through the heart of the Island's countryside – and the best bit is, you'll be earning money for charity through the PedalAid app. And, if you just fancy a ride along Sandown Bay they have a 'docked' bike stand on Shanklin esplanade – just download their app click2cycle.