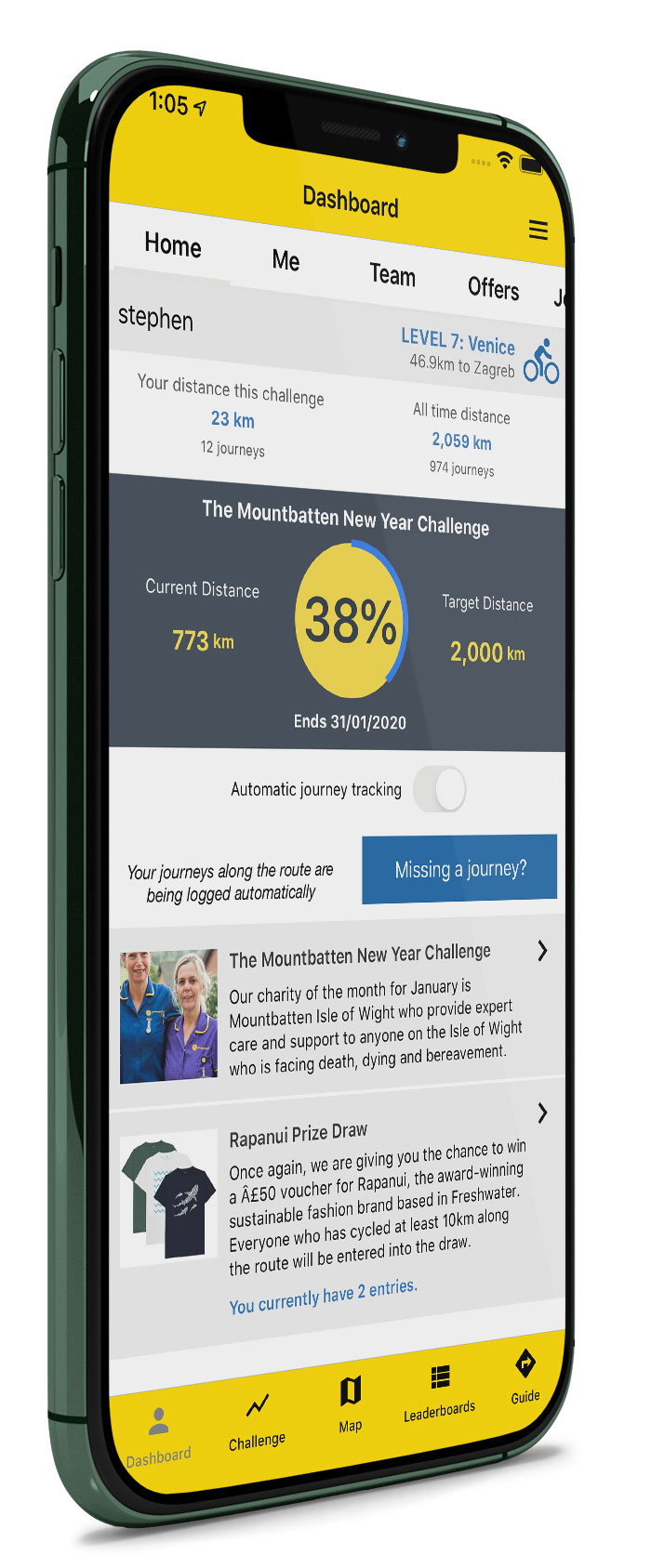 PedalAid is an app for encouraging cycling on the Isle of Wight Red Squirrel Trail. The 50km trail runs through Cowes, Newport, Sandown and Shanklin before returning through Newport and back to Cowes. Have fun whilst improving your health, helping local charities and winning prizes.
The app sets monthly distance challenges for you to aim at. Every user's journey along the cycle route contributes to the overall target. A chosen local Isle of Wight charity receives a donation if the target is reached. Click here to see details of the current charity challenge and the list of previous challenges. 
Everyone who cycles at least 10km along the route each month will be entered into our monthly prize draw. Made it into the top 20 on the leaderboard? You will also qualify for our monthly top 20 prize draw. Recent prizes include a £50 voucher for Rapanui, the award-winning sustainable fashion brand based in Freshwater.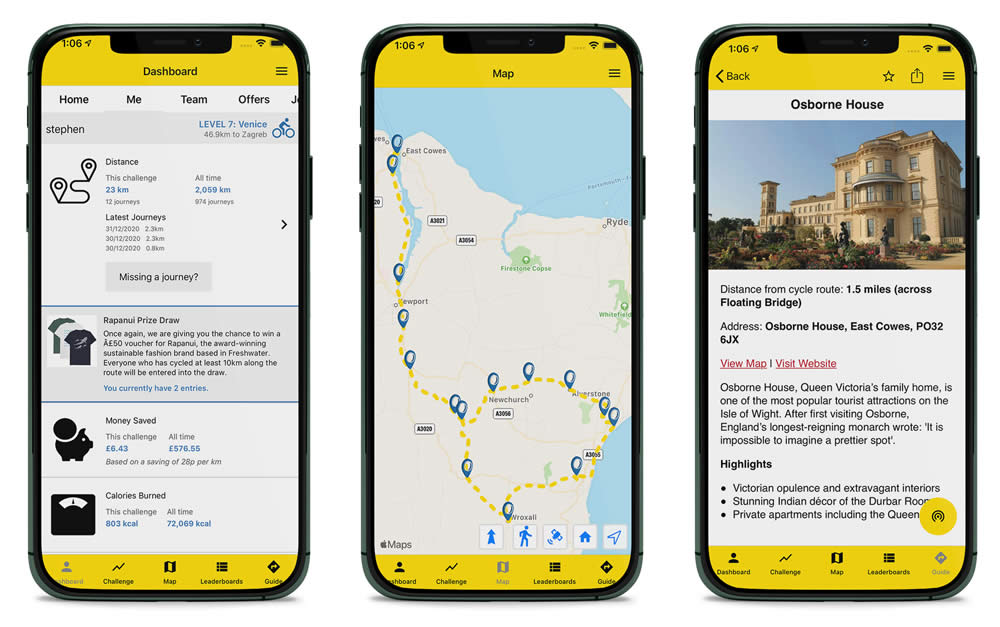 As well as the charity challenges, the app contains a guide with information about the route, things to do and see, and historical information. You can also see where you are on the monthly leaderboard, see how many calories you have burnt, and even form teams with friends.