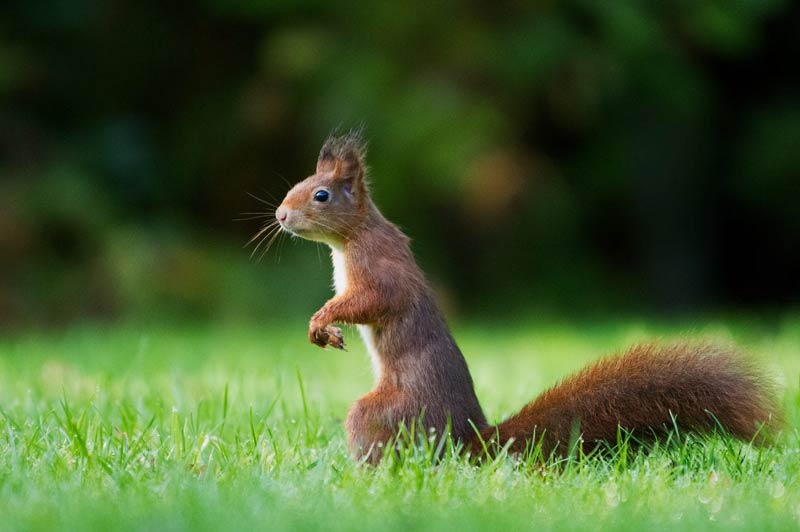 This month our nominated charity is the IOW Red Squirrel Trust, a local charity committed to the protection and survival of our native red squirrels, their habitat and the species that share it with them. The Isle of Wight is a nationally important stronghold for red squirrels in the UK. Cycling on the Red Squirrel Trail will give you a good chance of seeing these amazing creatures.
The IOW Red Squirrel Trust will be using any funds raised to continue to provide education and raise public awareness through talks, publications and social media and to promote their Red Squirrel Adoption Packs.
As you depart the Station you will follow along the beautiful River Yar, a nature lover's paradise teaming with wildlife including the rare and elusive Red Squirrel! After a couple of miles you will reach the Old Station at Freshwater, where you can choose from a variety of their recommended routes.
The West Wight boasts plenty of things for you to visit, explore and enjoy, with outstanding views and a profusion of places to refresh yourselves along the way.
Cycling through quiet country lanes and bridleways, the most popular destinations include Freshwater Bay, The World Famous Needles, The National Trust Nature Reserve at Newtown Creek, over The Downs across The Tennyson Trail and the Island's South Coast beaches perfect for surfing and fossil hunting.